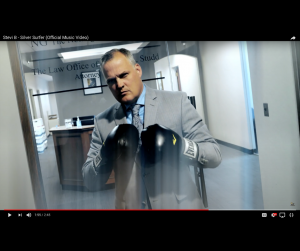 Attorney Thomas Will is featured in Artist Stevie B's recent music video, Silver Surfer. The lyrics in his feature describe Attorney Will "beating the case". Stevie B was born and raised in Pittsburgh and now is a national star.
Click here to watch the video on YouTube.
If you need an attorney in Pittsburgh, Allegheny County, or anywhere in Western Pennsylvania, contact our office for a consultation through our website form or by phone 412-281-5110. We are happy to help clients get fair results, so they can get on with their lives.