Our Family Law Attorneys Help Pennsylvania Families Through Life's Transitions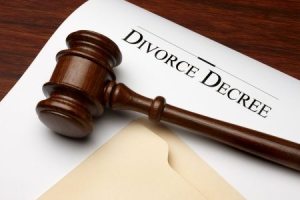 Attorney Chester Beattie heads up the family law practice at Thomas A. Will & Associates.  When two people decide to end a marriage, they need to make decisions regarding children, property and their future.  Mr. Beattie is dedicated to helping you achieve positive results that are beneficial for you and your family.
Mr. Beattie understands that each family situation is different and focuses on the particular needs of your case.  He offers sound advice and practical ways to settle your family law disputes.  Together, you decide on an appropriate strategy, whether mediation, settlement, or trial.  Mr. Beattie is an experienced litigator who fights for your interests in court whenever necessary.
Mr. Beattie knows that divorce can have an emotional, financial, and legal impact on you and your family.  He advocates for your interests on the following:
Divorce
Equitable property division
Child custody
Child support
Protection from abuse
Name change petition
Pre-nuptial agreements
Post-nuptial agreements
Modification actions
Enforcements actions
Guardianships
Real Estate
Estates, wills, and trusts
Sound advice and practical legal solutions in Pittsburgh, PA
Divorce — or dissolution of a marriage — can be uncontested or contested.  In uncontested cases, the parties agree to all terms of the dissolution of their marriage, including distribution of assets and liabilities, the establishment of a parenting plan and time-sharing, child support and alimony.  In contested cases, there are issues between the parties that cannot be settled.  Contested cases can require extensive financial discovery, the involvement of expert witnesses, depositions, and child custody evaluations.  Mr. Beattie can advise you on your legal options, provide experienced guidance, and protect your rights, whether your divorce is uncontested or contested.
Equitable property division
This is the distribution of marital property and separate property as a result of a divorce.  Property owned and acquired during the marriage, including all assets and debts, is termed marital property, and is subject to equitable distribution, but separate property is not.  A variety of personal and financial factors are taken into consideration before marital property is distributed between spouses.  These matters can be quite complex and Mr. Beattie can advise you.
Child custody refers to having the legal and practical rights over a child or children and which parent gets to have these rights.  The legal custody of a child under the age of 18 is often a difficult matter to resolve.  The physical and legal custody of a child is typically addressed during divorce proceedings.  It can also be determined without a divorce action in family court.
Child support involves payments from one parent to the other for the support of their children.  Mr. Beattie can make sure that you are either receiving or providing the appropriate amount of support.  Mr. Beattie protects your rights and your child's rights.
Being married, divorced or in a relationship does not entitle you to hit, threaten, or abuse those at home or to be a victim of this behavior.  These are domestic violence crimes that involve child abuse and neglect, spousal abuse, domestic partner abuse and elder abuse.  It includes physical abuse, threats, emotional abuse, harassment, stalking and trying to control someone else's behavior.  Domestic Violence Injunctions are civil protection orders for family or household members.  These civil protection orders restrain one party from having contact with another party if one party has been a victim of domestic violence, or when one party has reasonable cause to believe that he or she is in imminent danger of becoming a victim of domestic violence.  If you are a victim of abuse, Mr. Beattie can help you.
In Pennsylvania, a person may change their name by filing an action in the Court of Common Pleas with appropriate forms.  For an order of name change to be granted, the court must find sufficient reasons for the change and also find it consistent with the public interest.  A change of name upon marriage, dissolution, or divorce meets these requirements.  Whether for an adult or a minor, Mr. Beattie can navigate you through this process.
This is a written contract between two people who are about to be married that delineates the parties' financial relationship.  Mr. Beattie can negotiate and draft these agreements for you.
Instead of a prenuptial agreement, spouses can have this agreement created after they are married to delineate the parties' financial relationship.  Mr. Beattie can draft this for you.
If financial or personal circumstances have changed since the divorce or court decree, you may be able to seek a modification of your parenting plan or level of child support or maintenance, custody or visitation.  Mr. Beattie can provide effective representation in these matters.
When a spouse is ordered to pay child support and that spouse is not providing the required support, there are contempt and enforcement remedies are available.  Mr. Beattie has handled many child support enforcement actions, and he is ready to provide effective representation on your issues.
Guardianship is document-intensive and can involve complex legal issues.  Mr. Beattie has extensive experience in guardianships of a person and their property, conservatorship of their assets, and protecting the rights of legal guardians.  He represents family members of minors who cannot manage their own affairs and relatives of adults judged incompetent by a probate court.
Mr. Beattie offers skilled representation in all aspects of residential and commercial real estate law and can assist you with:
Leases
Agreements
Purchases
Sales
Development
Advice
Estates, wills and trusts
Proper estate planning is essential to protecting your assets, family and business partners.  Mr. Beattie provides experienced assistance with the following:
Wills
Trusts
Guardianships and conservatorships
Powers of attorney — financial and personal
Living wills or medical directives